Japanese text recognizer which scans documents and photos
Save several hundred dollars/euros, no hardware dictionary necessary. If you need a complete Japanese dictionary with many kinds of kanji and word search, Aedict is for you.
Customer Experience
Helpful Addition to Aedict Text recognition is already pretty good, scanned text can easily be corrected, if necessary and then analyzed in Aedict.
Oliver Weber
Very good for first release I tried the app on a manga (vertical text) and it worked quite well. I had to add some small corrections (がinstead ofヵ) but I guess it will get better.
Daniel Sangorrin
Nice work, improvements still welcome Good combination of efficient OCR libraries which gives a system with quite good accuracy. Still needs UI improvements
Rémi NGUYEN VAN
Photo OCR Demo
OCRing other Android apps
What is Aedict OCR?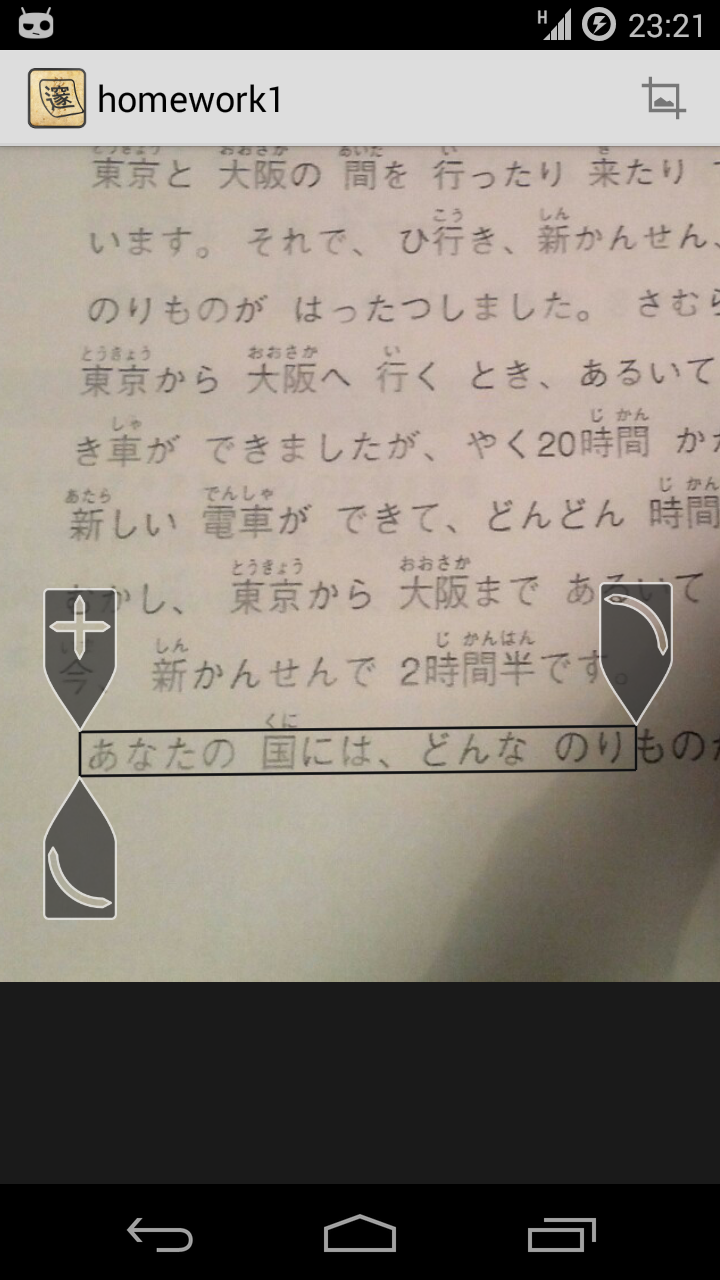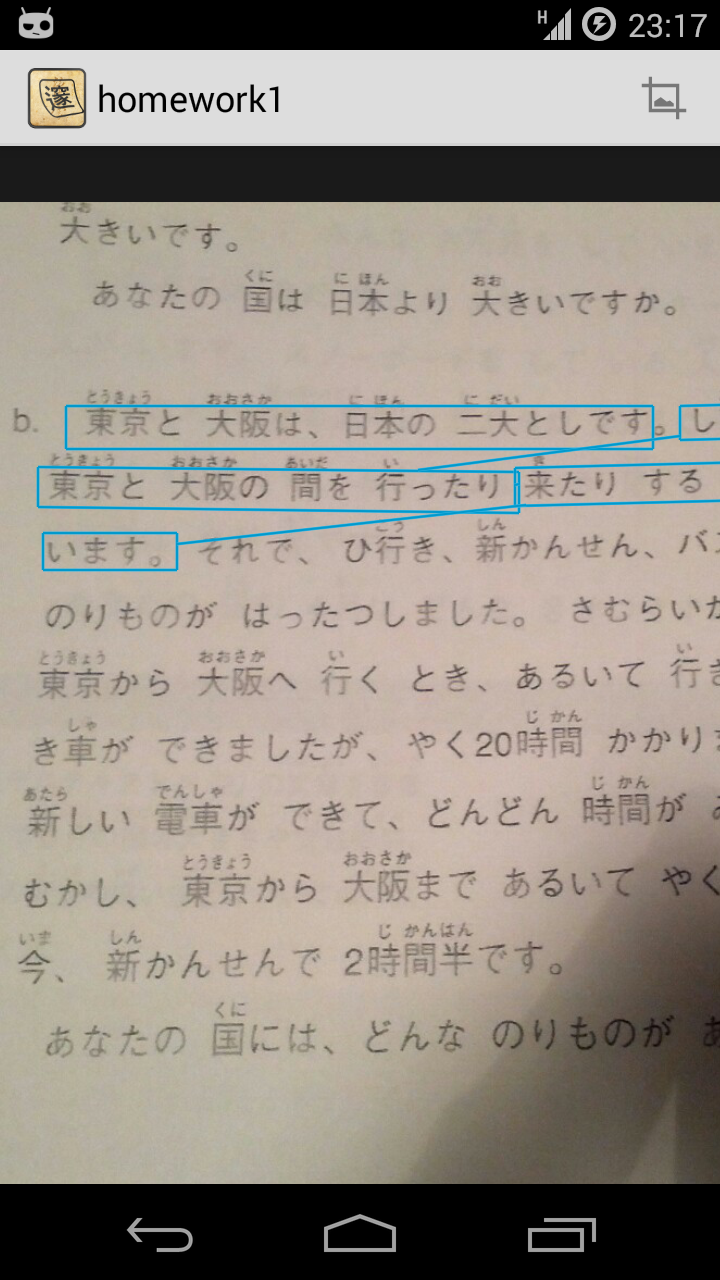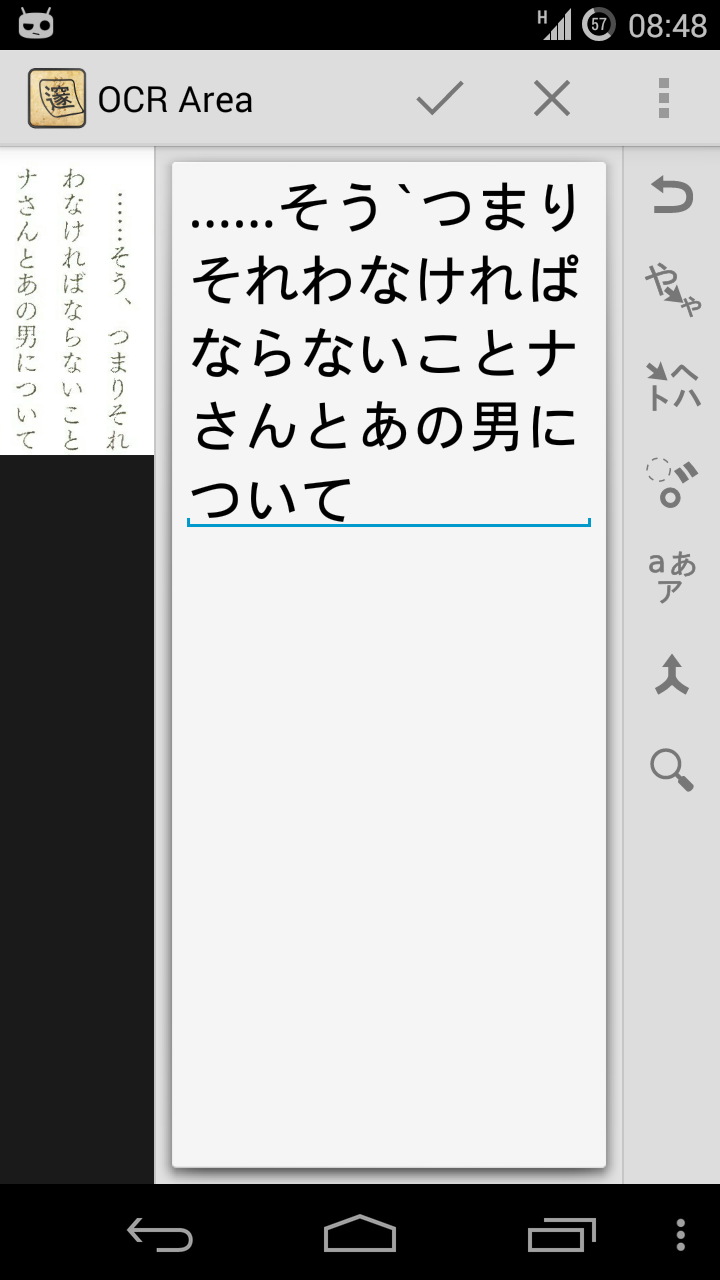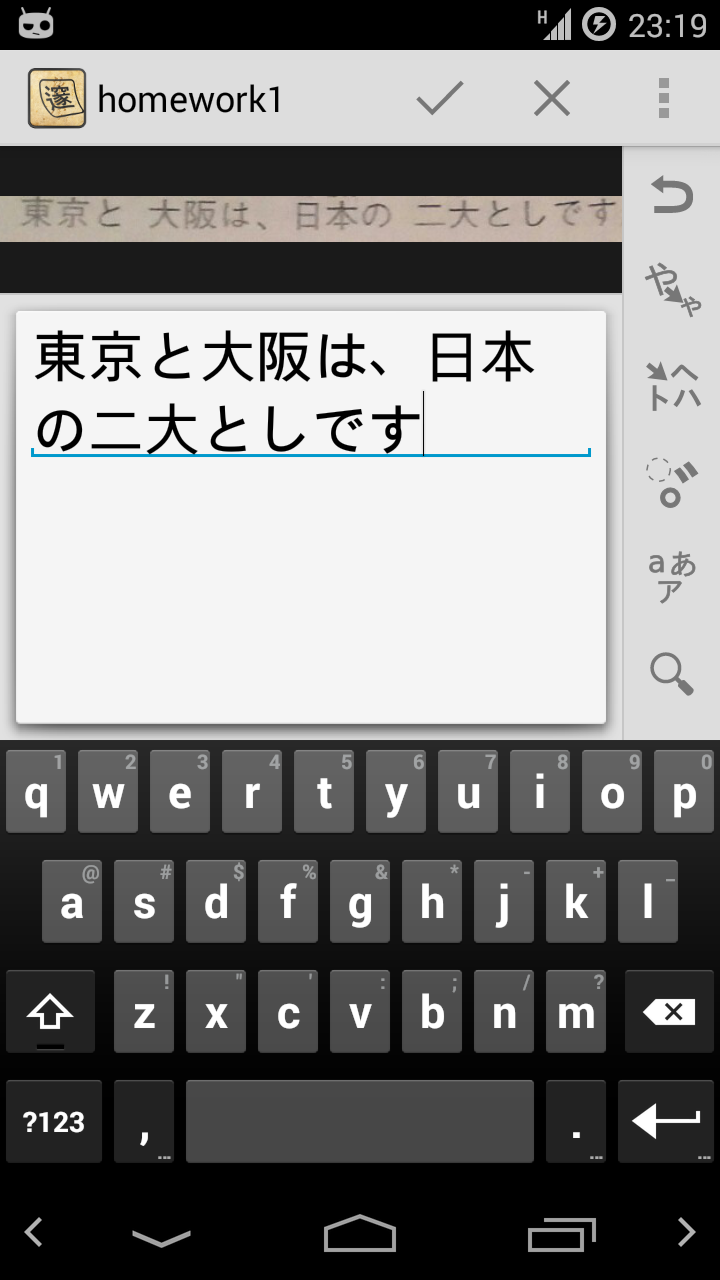 And More
Text auto-correction and manual correction (ば -> ぱ, つっ etc)
Back-up and restore of images and texts, to the internal phone memory, ownCloud and Dropbox
Aedict3 OCR remembers OCRed images and OCRed text for these images